Wealth Advisor, Investment Advisor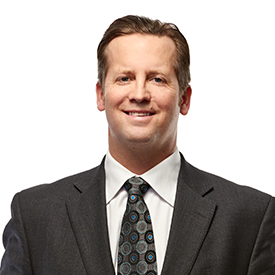 Michael grew up on their family farm in a small Saskatchewan community where he learned the values or hard work, community and integrity. Michael continues to be involved in the farm operation as an owner and operator so knows first-hand the challenges and opportunities Saskatchewan agriculture professionals balance every day.
Like many kids growing up in Saskatchewan Michael had a passion for hockey which lead him to a tryout with the Edmonton Oilers in 1994. Due to the NHL strike and injuries Michael decided to change career directions when the opportunity to work as a junior executive assistant presented itself with the provincial government. During his four years with the provincial government he worked for the department of highways, intergovernmental and aboriginal affairs and finished as the Chief of Staff for the Minister in charge of Crown Investments Corporation.
Following his time working for the provincial government, he opted for a career in which he was free to pursue success in an environment where he could have a more direct impact and in an industry that values self-driven individuals. Michael joined the rookie program with BMO Nesbitt Burns in 1998. In March 2003, Michael became an equity partner with Wellington West Capital. Eight years later the firm had grown from $800m to just over $10B and was acquired by National Bank Financial in July 2011. Desiring the opportunity to run his own independent business and have a hand in shaping his firm, he joined Richardson Wealth in April 2015 as an equity partner. He is grateful to his long term clients for remaining loyal and today provides them with complete wealth management by combing expertise from top institutional money managers, tax experts and financial planners from our firms Tax & Estate Planning team. Michael holds his Financial Management Advisor (FMA) and Personal Financial Planner (PFP) designations and is licensed to provide life, accidental and critical illness insurance solutions.
Outside of the office Michael combines his passion for family and hockey by coaching his daughters in minor hockey. He was part of the Ronald McDonald House board of directors for 10 year and continues to support local charities including hosting the Summer Solstice, an annual outdoor fundraiser in support of the Saskatoon cancer clinic. To unwind, Michael enjoys spending time with his family and friends. They love acreage living, time at the lake, the farm and of course holiday adventures.