Colin Chovin

CIM, BA (Econ)
Portfolio Manager, Investment Advisor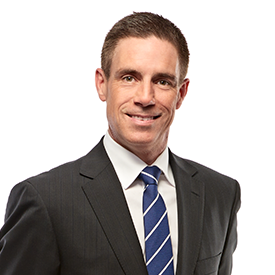 Throughout his career in the financial services industry, Colin has worked hard to manage his clients' wealth and help them achieve their priorities. In consultation with tax and legal experts, Colin helps his clients keep on top of their assets and tax and estate matters. Combining his educational background in economics and political science with his extensive knowledge of the financial environment and experience as an entrepreneur, Colin constructs sophisticated and well-researched strategies on how to achieve your priorities in an ever-changing world.
Colin has worked alongside many talented Investment Advisors and has advised a wide range of clients. Acting as a personal CFO, Colin liaises directly with his clients' tax and legal advisors to ensure that his clients' wealth strategies are achieved. Over the years, his highly organized approach, commitment to act in his clients' best interests and trusted advice on a wide range of personal and business concerns have helped his clients to make wise decisions and feel confident about the fine details of managing and safeguarding their wealth plan.
In his free time, Colin is an avid distance runner. Having competed in numerous marathons, he typically ranks in the top 2% of finishers and achieved one of his life goals in 2015, competing in the Boston Marathon. As he likes to say, "Anybody can do anything, you just need to commit to your goals". In his community, he supports local youth athletics and volunteers with local groups with a focus on promoting active lifestyles. He also supports other local organizations such as Habitat for Humanity that work to improve the community structure and people's lives. Colin and his wife, Mary enjoy an active life backcountry skiing in the Rockies and at Whistler, snorkeling, traveling and cooking – the more challenging the dish, the better!