Wealth Advisor, Portfolio Manager, Investment Advisor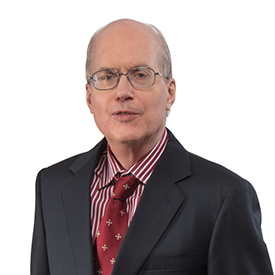 Tim has more than 35 years of experience in the financial services industry. He started his career in 1985 at the Bank of Montreal, then joined Richardson Greenshields in Edmonton, Alberta in 1986 as an Investment Advisor. While working there, Tim was consistently one of the top advisors in the firm. After RBC Dominion Securities acquired Richardson Greenshields, Tim continued working as an Executive Council Advisor for 10 years. Tim moved to Richardson Partners Financial, which is now Richardson Wealth (formerly Richardson GMP), in 2004. He has been working as a director of Wealth Management ever since.
Tim is a year-round avid cyclist, participating in spin classes during the winter months and riding his bike into the office in the summer. He also enjoys hiking in his spare time. Tim is an active supporter of people and events in his community. He has been a sponsor for his 100 mile relay team in the Hostelling International-Canada K-100 Relay Race in past years. Tim and his wife Regan are proud parents of five children, Mary, Nathan, Kevin, Teresa, and Aaron.