Alex Senkiw

CFP®, CPA, FEA, CIM®
Portfolio Manager, Investment Advisor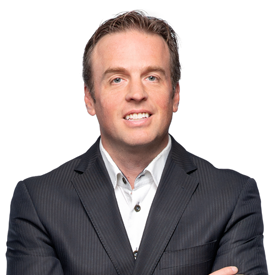 Alex Senkiw grew up just outside of Toronto and graduated from the University of Western Ontario. As a Chartered Professional Accounting designation (CPA), he spent the first decade of his career working in corporate finance with Unilever and SAP. Together, Alex and his wife moved to Calgary, where Alex began a career as a Financial Planner at Investors Group.
Alex focused his practice on delivering exceptional financial planning for his clients and quickly found success in connecting with clients through conversations about what matters most. A Certified Financial Planner (CFP), Alex has the skills to deliver robust financial plans incorporate retirement, tax, investments and estate planning, tailored to help each client achieve their goals.
In 2015, based on the need to deliver a more personalized and flexible approach to address the complex needs of his clients, Alex joined Richardson Wealth. At the same time, he formed a partnership with Mike Pickard which has been a key driver for their continued success and client loyalty. Alex also holds the Chartered Investment Manager (CIM®) and the Family Enterprise Advisor (FEA) designations. His extensive educational background is related to his ambitious goal of having enough knowledge and skills to help families with the complexity of their dynamic situations.