Portfolio Manager, Investment Advisor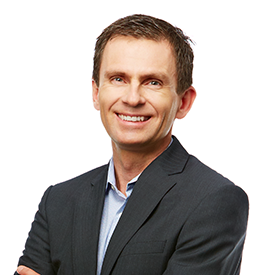 Very early in life, I was lucky enough to come to the realization that building net worth and control over my finances was essential to live the life I wanted for myself. From that point forward, I made the study of money, wealth, and investing both a hobby and career aspiration. Starting with the study of dozens and dozens of investment books in the 1980s and 90s, I personally developed trend-tracking software models to successfully trade mutual funds. To further expand my wealth knowledge, I earned the Chartered Accountant designation with Deloitte in 1993 – considered by most to be the most trustworthy financial designation in Canada.
In 1997, I started my investment career with ScotiaMcLeod, and in 2002 moved my practice to an entrepreneurial predecessor firm of Richardson Wealth. In 2008 I earned my Portfolio Manager designation, which allows me to perform discretionary portfolio management over client accounts. In 2009, I merged my practice with Alan Young to further dedicate my time to sourcing and monitoring the best investments I can find for clients. Always a student of the markets, I spend many hours every week studying world economics, evaluating existing client investments, and searching for new and better investment ideas.
Residing in North Vancouver with my wife and two daughters, I spend my spare time skiing, biking and hiking — all with the same excitement I bring to pursuing our clients' financial goals.
I am extremely proud of the Investment Practice Alan and I have built — I invite you to sit down with us to review your personal financial situation and compare it with your own life objectives.