Peter Churchill-Smith

CIM®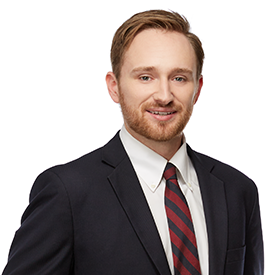 Peter is a born and raised Calgarian, graduating from Acadia University with a Business degree in Finance and a focus in Economics. Peter started his career in financial services and has worked in Beijing, Halifax and Vancouver prior to returning to his roots in Calgary. Working abroad has provided Peter with unique experiences in the foreign exchange, or forex, market, hedge-fund administration and asset management distribution. As an Investment Advisor with Richardson Wealth, Peter's focus is to support and help clients achieve financial success, maintaining strong relationships to ensure their interests remain his top priority. He starts with fundamentals: understanding a client's unique situation in a deep and meaningful way while considering this against current market dynamics. He uses this information to optimize a plan around helping clients achieve their long-term goals.
When Peter is not in the office, you can find him in the mountains where he enjoys skiing, or on the golf course. Peter is an avid traveler and loves to visit new places overseas to experience and fully appreciate different cultures. He hopes to explore South America once travel restrictions are lifted.