How has your portfolio been performing? Has the recent media frenzy caused an uneasy feeling in your stomach and a trembling in your hands when looking at your portfolio?
By now we all know that 2015 was a tough year for the stock markets within North America. I could quote a bunch of statistics here but we all know that the Canadian TSX market was down last year, the US stock markets were flat-to-negative for the year and even the bond markets saw lower prices. Commodities were hit hard by falling prices with one of the most visibly hit commodities being energy prices.
What did make money last year? Because energy prices were falling, the Canadian dollar fell relative to the US dollar. To say that the other way around, the U.S. dollar appreciated quite significantly against the Canadian dollar so holding U.S. dollar exposure was a very good thing. Parts of Europe, Australasia and the Far East did quite well on both a relative and absolute basis last year. Did you hear much about that from the media or other financial advisors?
If you listen to the media, there have been recent recommendations that the time to sell everything is nigh upon us. This has caused some investors to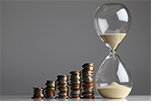 Now is not the time to sell everything. The time for building some cash was around April/May of 2015. If you follow this blog, you'll know that we were (and still are) holding lots of cash in our equity strategies. My Canadian Equity Strategy moved to roughly 50% cash in the second quarter of last year and yet, despite this cash allocation, has been able to show significant, positive performance for the year. Our US Equity Strategy has held similar cash positions which, because they were in U.S. dollars, still appreciated. Currency allocations are a valid decision that can result in improved performance.
Another of our strategies had us invested in the overseas markets in the latter part of the year. This has been an excellent trade that has held in really well while the North American markets have been bouncing around. Our fourth strategy had us in long-term U.S. bonds for much of 2015 and this strategy was in U.S. cash going into year-end.
The point of the above is to illustrate that having the right tools in place can result in increased portfolio returns. Our tools are the processes that we have developed that help us decide whether to hold more stocks or to become much more defensive. This is ultimately the largest influencer of portfolio performance. Howev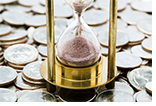 er, it still requires that we make difficult, ongoing decisions on a daily basis. It is what we do. All day long. Every day.
If this isn't happening in your portfolio, isn't it about T.I.M.E. that you called us?
The number is 519-780-4171.
The opinions expressed in this report are the opinions of the author and readers should not assume they reflect the opinions or recommendations of Richardson GMP Limited or its affiliates. Assumptions, opinions and estimates constitute the author's judgment as of the date of this material and are subject to change without notice. We do not warrant the completeness or accuracy of this material, and it should not be relied upon as such. Before acting on any recommendation, you should consider whether it is suitable for your particular circumstances and, if necessary, seek professional advice. Past performance is not indicative of future results. Richardson GMP Limited is a member of Canadian Investor Protection Fund. Richardson is a trade-mark of James Richardson & Sons, Limited. GMP is a registered trade-mark of GMP Securities L.P. Both used under license by Richardson GMP Limited