Estate & Insurance Advisor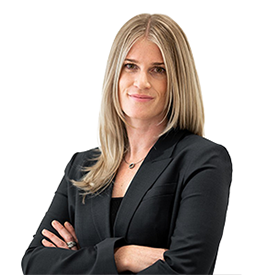 Julia Best is an Estate & Insurance Advisor with Richardson Wealth. She began her career in insurance with London Life eight years ago, working primarily with young professionals and families. Since then, she has focused on values-based risk management, helping individuals, families, and businesses make confident financial security decisions – especially those in unique tax scenarios.
Julia is committed to constantly learning and evolving in the field of insurance and financial advice. She is a Chartered Life Underwriter (CLU®) and Qualified Associate Financial Planner (QAFP). Julia is also experienced in the family enterprise space, having completing level 1 of the Family Enterprise Advisor (FEA) designation, and regularly facilitating family meetings. Julia and her partner, Mathieu, enjoy spending time in the mountains, cycling, and experiencing Calgary's diverse dining culture.
* Insurance services offered through Richardson Wealth Insurance Services Limited. Julia Best is an Estate and Insurance Advisor and works closely with RWL Investment Advisors to deliver comprehensive insurance planning services to their clients..
Chief Market Strategist, Purpose Investments
Craig Basinger is the Chief Market Strategist at Purpose Investments. With over 25 years of investment experience, Craig combines an educational foundation in economics & psychology with years of experience in both fundamental and quantitative research. A long term student of the markets, Craig's thoughts and insights can be seen in Market Ethos publications and is a regular contributor on BNN.
Craig and his team bring a transparent and cost efficient approach to investment management. The team provides asset allocation OCIO services and directly manages over $1 billion in assets. The team manages dividend mandates, quantitative risk reduction strategies and asset allocation services.