Tricia Leadbeater

CFA, MA
Portfolio Manager, Investment Advisor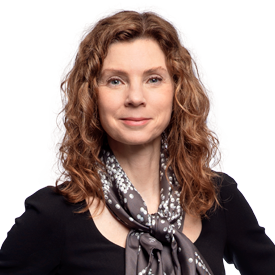 Tricia Leadbeater has over 20 years of experience partnering with clients to achieve their life and investment goals. Her diverse education and experience bring a unique and valuable perspective to her relationships, many of which are multi-generational. She especially enjoys coaching clients who, as a result of life transitions, are new to managing wealth. She also excels at educating and motivating young professionals in their early careers.
Prior to obtaining the Chartered Financial Analyst (CFA) designation, Tricia completed a Master of Arts in Philosophy from Dalhousie University, and earned undergraduate degrees with distinction in English and Philosophy from the University of Calgary. To improve her volunteer and leadership skills, she completed the Institute for Corporate Directors (ICD) Not-for-Profit Director's Program.
Tricia is committed to serving her local community and passionate about supporting the arts. For the past eight years, she has served on the board of Theatre Calgary. She is a past chair and current director of the Theatre Calgary Endowment. She is also a director of the Werklund Family Foundation, which promotes leadership and education opportunities for youth in Alberta. Previously, Tricia served on the boards of the Calgary Allied Arts Foundation, Calgary Cinematheque and Calgary CFA Society. Today, she volunteers with the Calgary CFA Society on their Investment Committee. She was a past committee member for the Calgary CFA Women in Investment Management conference.
Tricia spends most weekends in the mountains, either cross-country skiing or hiking. She also enjoys spending time with friends and family attending performing arts events in the city.