Just in time for winter – Calgary's downtown streets littered with bright green e-bikes.
I was initially skeptical of the introduction and timing of the e-bike share program that recently launched in Calgary. On October 29th, San Francisco based Lime placed 250 bright green electric bikes around downtown Calgary and the surrounding area. I wondered if the company had ever checked the weather or visited Calgary in October. My childhood memories of Halloween are of trudging around in the snow, with a ski jacket over my costume to brave the freezing temperatures. The new e-bikes offer a battery powered pedal assist feature, but will the batteries work when it is -30C? How are people going to be safe riding around when there is a foot of snow on the ground or a sheet of ice on the bike lanes from the freeze and thaw of the Chinook winds that blow through every few weeks? Calgary also saw a record setting blizzard on October 1st, that dumped over a foot of snow on the city in a 24-hour period causing endless traffic delays and accidents in the following days. Riding a bike in weather like this would be particularly challenging and highly unsafe. What about helmets? Does anyone really carry a bike helmet around with them? These and many other skeptical thoughts ran through my head as I spotted the first of the 250 bikes that were scattered around the downtown area. Despite the timing and harsh winter climate, Lime selected Calgary as the first Canadian city to launch their service.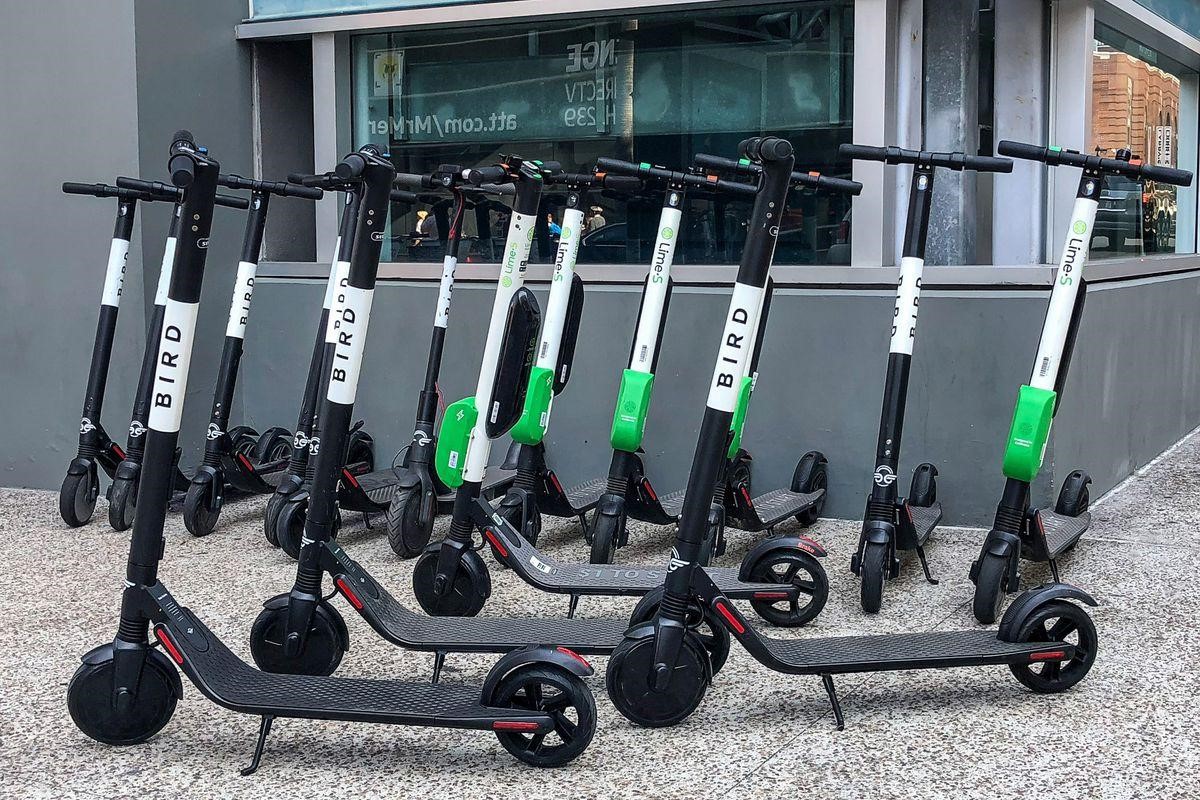 I ran across a similar program when visiting Santa Monica earlier in the year. I noticed electric 'Bird' branded scooters parked all over the sidewalks and at entrances to buildings. Southern California has seen the introduction of a number of competing electric scooter sharing programs and the response has been mixed. Looking for reaction to the introduction of these programs, I found news articles detailing the frustration of locals faced with people zipping all over the sidewalks, roads and bike lanes with little regard for the rules of the road, traffic or pedestrians. The articles also showed pictures of scooters that had been put in dumpsters and even tossed into the ocean by angry residents who had grown tired of having scooters blocking entrances and sidewalks in addition to the obnoxious behavior of the riders. Given the recent controversy over the launch of Uber in Calgary, I was surprised to see that a bike-share program had launched with little controversy or fanfare.
To satisfy my curiosity and challenge my skepticism, I took one for a ride. The bikes rent by the minute and requires an app download with an account set-up to start a rental. The set-up process was quick and took me less than two minutes. The app shows a map with the location of the available bikes that are parked around the downtown area. The program is currently limited to the downtown area plus a few surrounding neighborhoods like the Beltline/Mission and Kensington/Hillhurst, but will be expanded to the entire city in the summer months. The program allows you to pick up an available bike, ride to wherever you are going and then simply leave the bike right at your destination. You are supposed to leave the bikes at a bike rack or suitable location and most seem to follow this courteous requirement. Many buildings and streets have bike racks near entrance doors or popular areas, so parking the bike wasn't an issue. When the ride is done, you just lock the built-in lock and the ride is completed. I opened the app on my phone, scanned the QR code on the bike and I was ready to go. The electric pedaling feature on the bike offered a pleasant boost when accelerating at a green light. You still have to pedal, but the electric motor does make riding much less strenuous (which isn't a bad thing when traveling around downtown in a business suit!).
The link below shows a short video on how to set-up an account if you are interested in testing out the program.
https://www.youtube.com/watch?v=FhH1oeEOXnU&feature=youtu.be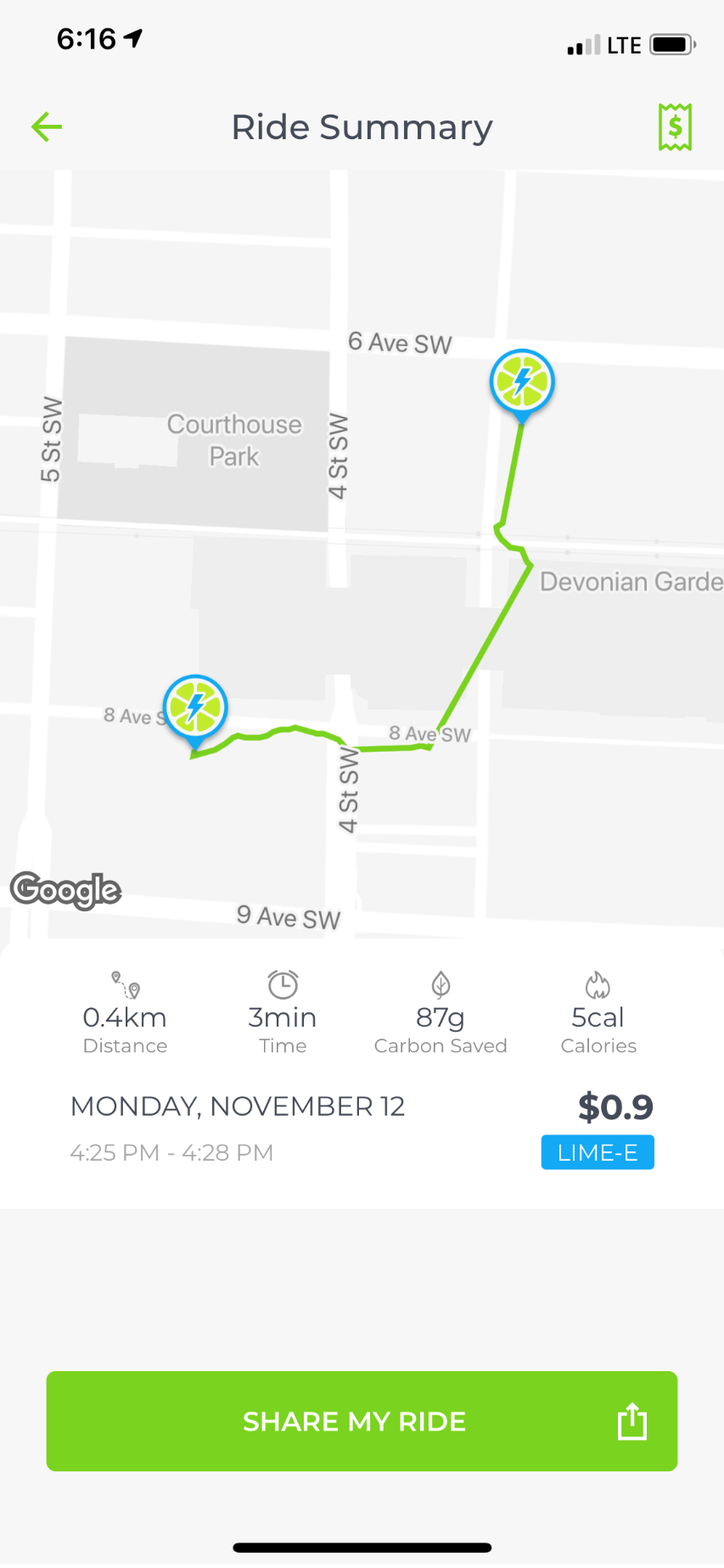 The system works very well for people who need to get to a destination across downtown or in the surrounding area. The other available options are walking, transit, taxi/Uber, driving or using Car2Go. Each of these has its drawbacks. Walking is slower, driving or using a Car2Go requires finding parking at the destination, transit is limited to specific routes and schedules, and the minimum fare for taking a taxi or Uber adds up for a short trip. I occasionally use Car2Go and will often find an available car in front of my building, but on arrival at my destination will have to circle around a few blocks (incurring additional rental costs as the Car2Go systems rents by the minute) only to find a parking spot closer to my start point than my destination! I suppose that I could simply plan to leave sooner and walk, but in a busy workday, spending 15-20 minutes each way walking to a meeting can take a big bite of time and isn't always feasible.
The Lime bikes in Calgary cost $1 to start a ride and $0.30 per minute afterwards. My first short ride across downtown cost me $1.90 minus a $1 discount for my first ride, working out to $0.90. The same distance to walk would have taken about 10-12 minutes, but only took 3 minutes on the Lime e-Bike, and about half of this time was waiting for traffic lights to change. Taking a taxi would have cost $3.80 just to start the meter plus the distance traveled and a customary tip to the driver.
The convenience of this system is also a big improvement from other bike share programs that are limited by fixed bike racks that are in only in specific locations where the bike must be rented from and returned to. I have used this type of system in cities like Toronto and New York and found it frustrating to locate a rack near my destination and found that the racks were often 6 or 8 blocks apart thus reducing the convenience of the system significantly. The business model of allowing bikes to be scattered wherever the riders leave them might seem risky -- certain areas could be without bikes depending on commuting habits In reality, the system works quite well as most often there seems to be a random distribution of bikes spread through the downtown area.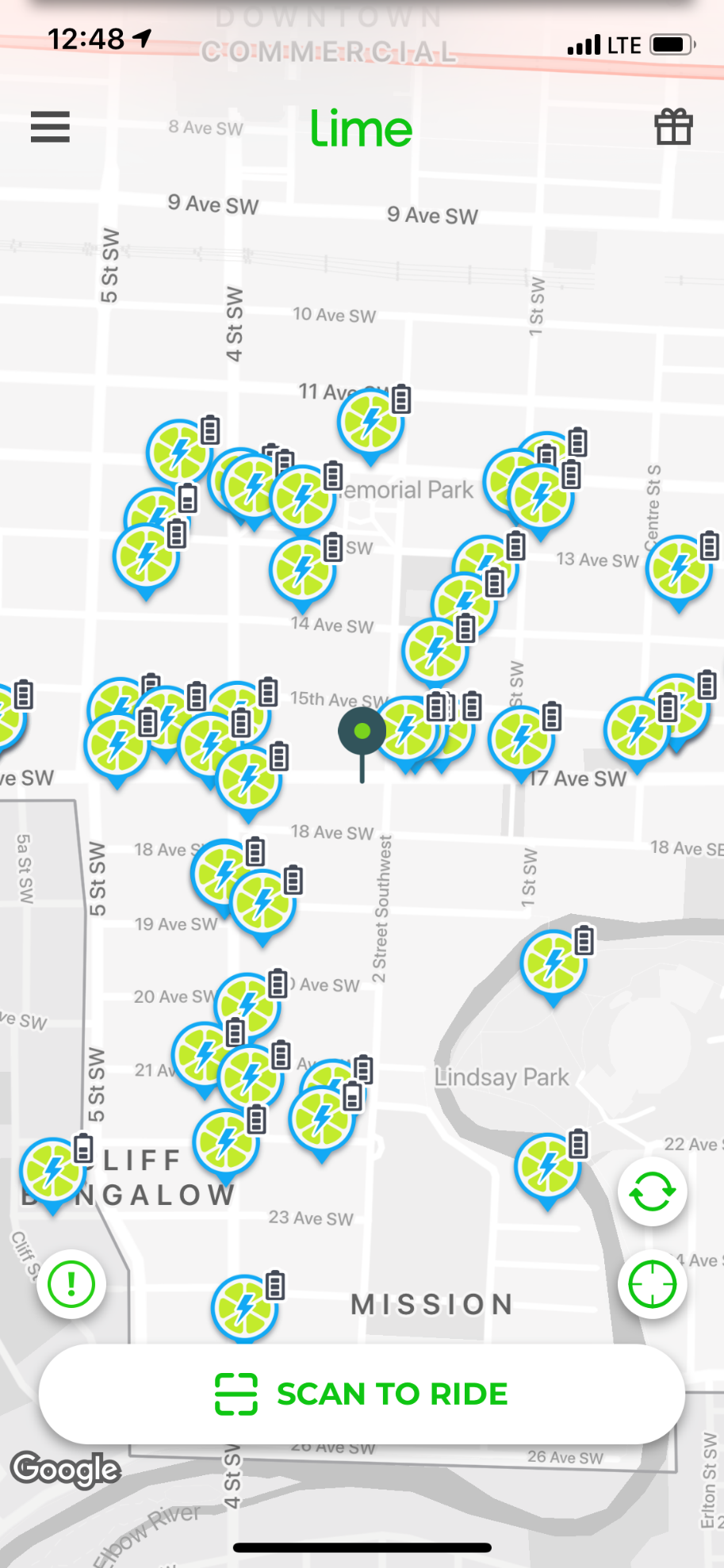 Many of these e-bike and scooter share programs operate under a novel business model and take advantage of a number of technological and workforce changes. Most people have a smartphone with GPS and camera capabilities which makes finding and renting a bike from their system very simple. Charging the bikes is accomplished by free-lance workers who sign up as "chargers" and take it on themselves to charge the batteries of the bikes at home overnight for pay. Similar to the way Uber or Lyft drivers work when they want, the people employed to charge the e-Bikes can do this in their spare time or in the evenings to make a bit of extra money. From the company's perspective, this eliminates the need to hire full-time staff to do this including all of the overhead of a human resources staff to deal with the hiring, managing, tracking hours, paying salaries and all of the other things that go along with employing a full-time workforce.
The system in Calgary seems to be working quite well, but the bike racks and downtown sidewalks would likely get crowded if two or three more companies entered the market and each introduced a few hundred more bikes to the city's streets. This has been the issue in the initial markets where the programs have launched and cities like San Francisco have limited the permits for the number of bikes that each company is allowed to place on the streets. It also makes better use of the bike lanes that have been installed at great expense throughout the downtown area. Perhaps Calgary is a good market to start in before launching in larger Canadian cities, as it will provide a harsh winter test to how well the bikes work in the cold and snow in the coming months.
While the humble bicycle might not seem like the space for competitive venture capital to deploy hundreds of millions of dollars, a few of the companies that have launched the bike and scooter share programs in the past year have grown quickly and have raised funding at valuations approaching a billion dollars. Earlier this year Uber purchased a bike share company called Jump for an undisclosed price that was rumored to be around $USD 200 million. Not to be outdone, the competing rideshare company Lyft announced on November 29th that they had bought the largest US bike share company Motivate for an amount that analysts speculate was over $250 million. Rumors have also circulated that automaker GM is entering the market and designing their own e-Bikes for this type of launch. This type of bicycle rental service is a compelling and convenient alternative for short trips around an urban area and is clearly a competitive threat to even the low costs of rideshare services like Uber and Lyft. Uber is also investing in developing flying cars, but in the interim is seems like they have taken a step back to a simpler technology to fill the gap in short to medium distance transportation.
This new type of bike sharing business model has clearly caught the attention of some well-funded groups and it will be interesting to see how it develops and who ends up as the winners in this competitive market over the next few years.
References
http://www.calgary.ca/Transportation/TP/Pages/Cycling/Cycling-Strategy/Bike-share-system.aspx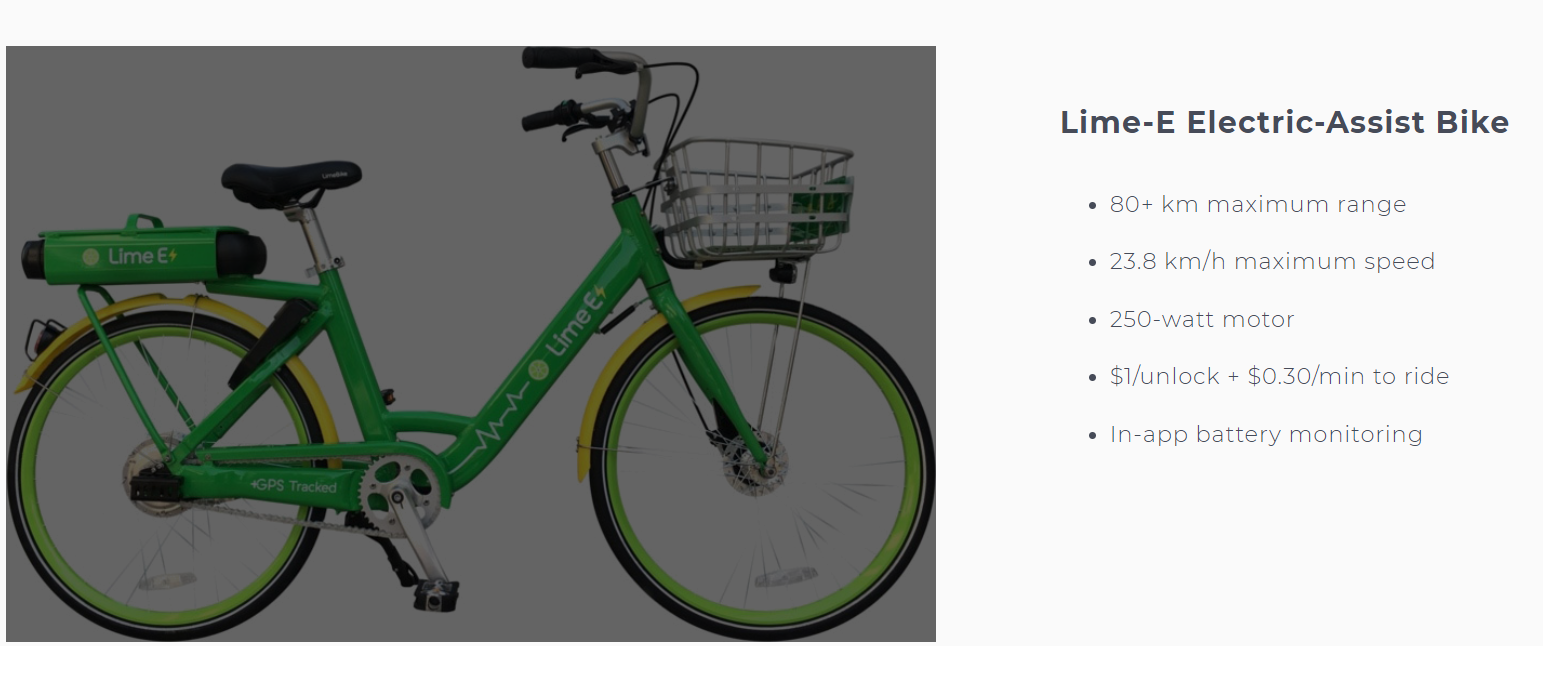 The opinions expressed in this report are the opinions of the author and readers should not assume they reflect the opinions or recommendations of Richardson GMP Limited or its affiliates.
Richardson GMP Limited, Member Canadian Investor Protection Fund.
Richardson is a trade-mark of James Richardson & Sons, Limited. GMP is a registered trade-mark of GMP Securities L.P. Both used under license by Richardson GMP Limited.