The massive conglomerate Berkshire Hathaway, run by the famed investor Warren Buffett, reported a large loss in the second quarter.
Berkshire lost money because of accounting rules that require that losses on securities that are held must be recorded in earnings.
Has Warren Buffett lost his magic touch?
Source: Berkshire Hathaway
Warren Buffett is held in high regard as the most successful investor of the last 70 years. His investment vehicle, Berkshire Hathaway, is available to purchase in the stock market for any investor that wishes to go along for the ride and Buffett charges a very small salary and no management fee.
But concerns about Buffett's age are growing. Buffett is still active in the business at the age of 91 years. He will turn 92 at the end of this month. His long-time partner, Charlie Munger, is 98 years old.
Buffett's net worth is $120 billion, and he has pledged to give almost all of it to charity.
The Berkshire Hathaway company has assets of about $720 billion, and Buffett's share is 16%.
In 1995 Buffett was worth only about $12 billion. He has given away many billions of dollars in the last few years, and his worth would be about $250 billion if he had not given away any of his shares. That amount would put him near to Elon Musk as the wealthiest person in the world.
Berkshire Hathaway lost about $53 billion in the second quarter of 2022, but that was due to "mark to market" losses in the securities that Berkshire owns.
Here's the Berkshire second quarter report:
"We believe that investment and derivative gains/losses, whether realized from dispositions or unrealized from changes in market prices of equity securities, are generally meaningless in understanding our reported quarterly or annual results or in evaluating the economic performance of our businesses."
The requirement that all securities, even those held as long-term investments, must be valued quarterly and reported as a gain or a loss is an accounting rule that clouds the underlying performance of the company.
The story of Berkshire is very interesting, and many books exist describing how Berkshire managed to grow so substantially since the 1960s. One of the most lucrative businesses is insurance, where excess reserves must be kept against future payouts in the event of a disaster. Buffett used those reserves to invest in the stock market and made billions, even hundreds of billions of dollars by investing the "float".
GEICO, one of the insurance units, writes policies for automobiles, and incurred losses of $487 billion in the quarter, due to rising costs of repairs and the cost of used cars.
It is very unlikely that this quarterly loss will permanently mar the record of outstanding performance by Berkshire.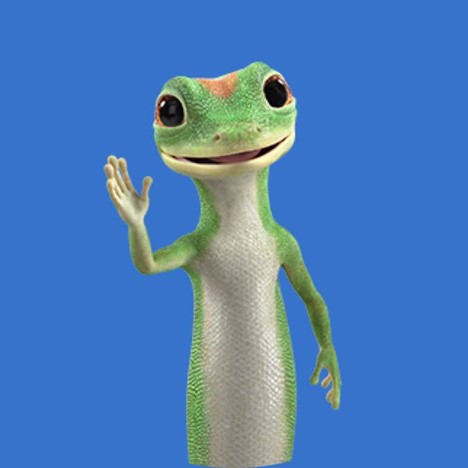 Source: GEICO
There is almost no chance that anyone will match Buffett's record. Newcomers like Elon Musk have made hundreds of billions through the growth of their companies or by inventing new technologies, but not by expertise at stock picking.
Buffett is truly one-of-a-kind.
Hilliard MacBeth
The opinions expressed in this report are the opinions of the author and readers should not assume they reflect the opinions or recommendations of Richardson Wealth or its affiliates. Assumptions, opinions and estimates constitute the author's judgment as of the date of this material and are subject to change without notice. We do not warrant the completeness or accuracy of this material, and it should not be relied upon as such. Before acting on any recommendation, you should consider whether it is suitable for your particular circumstances and, if necessary, seek professional advice. Past performance is not indicative of future results. The comments contained herein are general in nature and are not intended to be, nor should be construed to be, legal or tax advice to any particular individual. Accordingly, individuals should consult their own legal or tax advisors for advice with respect to the tax consequences to them, having regard to their own particular circumstances.. Richardson Wealth is a member of Canadian Investor Protection Fund. Richardson Wealth is a trademark by its respective owners used under license by Richardson Wealth.