While 2020 has been a very difficult year for all of us, I have learned that taking the time to make a gratitude list is always helpful.
Many years ago, I was complaining about things that I felt were not going my way and an older and wiser person said to me, "What are you grateful for? Why don't you try making a list?". So, I tried it and found that I could not feel sorry for myself and think of gratitude at the same time.
I am grateful that:
Scientists has developed a vaccine for COVID-19 in an extremely short time.

The internet allows us to find answers to questions in seconds that, as recently as twenty years ago, would have taken hours if not days to research.

In these days of lockdowns and limited social interaction we can easily keep in touch with others through Zoom, WebEx, Facetime and Skype with minimal cost and difficulty.

I have a Kindle, filled with more books than I can read but I keep trying.

I have space at home that allows me to do my work.

Nancy and I live with our beloved Tanner, so we never feel lonely.

We live where we can go for long walks and enjoy the outdoors.

Our children and grandchildren are a wonderful part of our life.

I hope that everyone has something to be grateful for in these troubled days, and that 2021 brings you much joy.
Hilliard MacBeth
P.S. Tanner is grateful too, but he still wants a treat!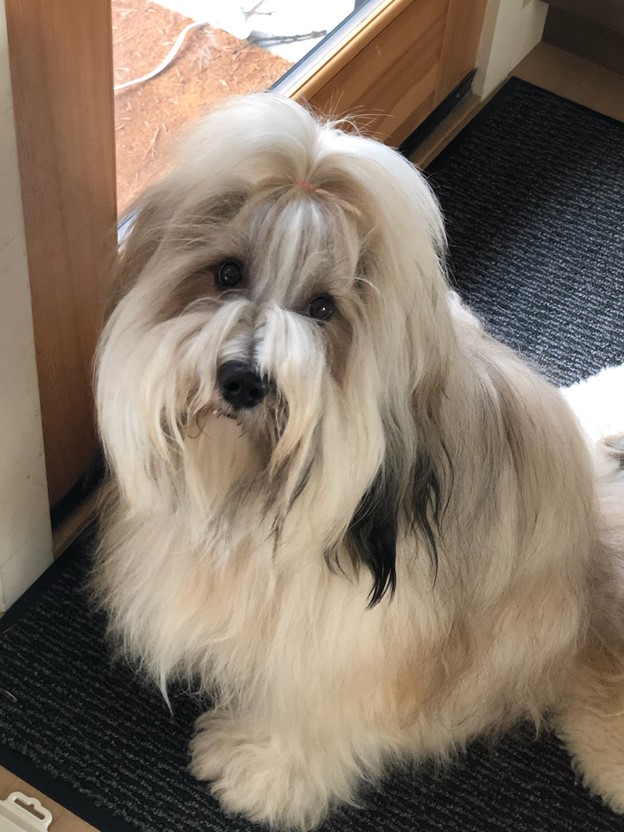 The opinions expressed in this report are the opinions of the author and readers should not assume they reflect the opinions or recommendations of Richardson Wealth or its affiliates. Assumptions, opinions and estimates constitute the author's judgment as of the date of this material and are subject to change without notice. We do not warrant the completeness or accuracy of this material, and it should not be relied upon as such. Before acting on any recommendation, you should consider whether it is suitable for your particular circumstances and, if necessary, seek professional advice. Past performance is not indicative of future results. The comments contained herein are general in nature and are not intended to be, nor should be construed to be, legal or tax advice to any particular individual. Accordingly, individuals should consult their own legal or tax advisors for advice with respect to the tax consequences to them, having regard to their own particular circumstances.. Richardson Wealth is a member of Canadian Investor Protection Fund. Richardson Wealth is a registered trademark by its respective owners used under license by Richardson Wealth.