Senior Vice President, Portfolio Manager, Investment Advisor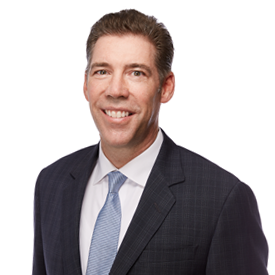 My team and I work with high net worth individuals, charitable trusts and small institutions throughout Canada, the United States and overseas. Prior to entering the investment industry, I completed my Bachelor of Commerce degree at the University of Calgary while playing on the men's varsity basketball team. After graduation, I articled at KPMG where I obtained my designation as a Chartered Accountant (CA) in 1996. My career as an Investment Advisor began in 1997 when I joined Research Capital. In 2002, I made the move to Blackmont Capital, the predecessor firm to Macquarie Private Wealth, which was acquired by Richardson Wealth in 2013. While at Blackmont and Macquarie, I was proud to have been selected as a member of the Elite (the firm's top 15 Investment Advisors across the country) every year from 2007 when the program was introduced, through to 2013.
Outside of office hours, I enjoy skiing with my family in the winter and boating during the summer as well as trying to stay (get in) shape by playing basketball. My wife Liz and I have been married 18 years and we have three children Olivia (15), Lucas (13) and Leyton (8) who are active in dance, basketball and hockey.