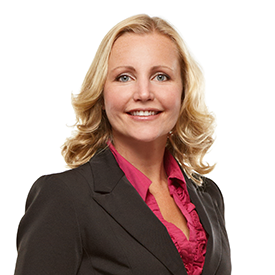 17 years of experience
---
Emily has worked in the Investment Industry since 2003. She holds the Chartered Investment Manager designation, and the Certified Financial Planner designation . She has the skills, expertise and qualifications needed to oversee individual client portfolios. Emily and Jack work together on stock selection, asset allocation, and individual client portfolios.
Part of Emily's job is to work with clients to create a personalized financial plan. Getting to know you, your family, and your financial goals are all part of the process. We also work alongside a client's accountant and legal advisors, to ensure all aspects of a client's situation are taken into consideration.
Emily finds it particularly rewarding to see clients retire, and enjoy their retirement, with the savings they have built up over the years.
Outside of the office, Emily enjoys spending time with her family outdoors. She is often out cycling, hiking or enjoying time at the beach.