Associate Investment Advisor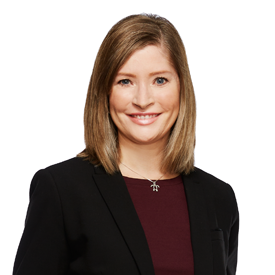 Prior to joining Richardson Wealth, Teri worked in various financial services and business development positions, including Manager of Business Development for a mining equipment manufacturer, Associate Advisor at a full-service brokerage firm, and Co-Owner of an online retail store. Teri brings with her a unique business perspective achieved through experience in business ownership, financial planning, marketing and strong customer service. Teri has a Master of Business Administration Degree, a Bachelor of Arts Degree (Economics), and has completed several Canadian Securities Institute courses.
Teri's position with our team includes providing the superior client experience that our clients have come to expect from Coulter Wealth Management. By taking the time to get to know our clients and what motivates them, Teri is better able to understand not only where they are in life, but where they want to go. She builds trusted, long-term relationships by delivering a comprehensive wealth management service that puts their needs and goals first.
In her spare time, Teri enjoys spending time with her husband and children, running, yoga and traveling.
Teri's primary role is to provide a variety of support for our team, most importantly working in a client service capacity.