Kent Coulter

BA Econ/Stats, CFP®, FEA
Wealth Advisor, Portfolio Manager, Investment Advisor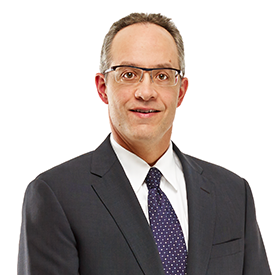 Kent provides wealth management to individuals and business owners through comprehensive planning, a disciplined approach to investing, and sound guidance. His strategies and professional services work best with engaged, high-net-worth clients who aspire to have financial security, flexibility, and freedom.
Kent is a Portfolio Manager, one of the industry's highest designations which allows him to provide discretionary trading for suitable clients. This approach is appropriate for individuals, business owners, and corporations who are looking for professional wealth management, and want to minimize their involvement with the day-to-day management of their portfolio. Kent's additional designations include Certified Financial Planner (CFP®) and Family Enterprise Advisor (FEA).
Kent and his wife Janice have been long time residents of Edmonton where they have raised their three children and been active in the community. Kent volunteers his time with the United Way Empower U Program, the Association for Corporate Growth (ACG Edmonton), Edmonton Golf Association, and River Valley Junior Golf Club.