Director, Wealth Management, Portfolio Manager, Investment Advisor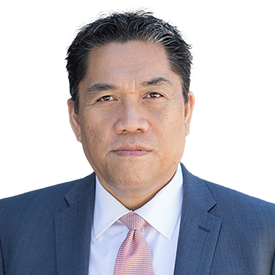 John Tierra brings more than 30 years of experience in the finance industry and a deep understanding of the markets to each and every client interaction. His ability to help clients navigate the nuances of family wealth is what attracts many clients to John. John's always been drawn to the dynamics of family finances and how those elements fit together within a comprehensive wealth plan and portfolio.
Interested in finances from an early age, John has a degree in Economics from the University of Toronto. He entered the industry in 1989 shortly after graduating. He received his Chartered Financial Analyst certificate in 1998 and became an investment counsellor at a major bank, spending the next two decades working with high net worth individuals and families. John joined Richardson Wealth in 2020 to tap into the independent wealth advisory firm's comprehensive suite of resources and services for his clients.
When he's not working with his clients and their families, John likes to stay active by going to the gym. He also enjoys gaming in his downtime. John is treasurer of the Advisory Council for the Beginnings Family Services charity of Guelph.