Portfolio Manager, Investment Advisor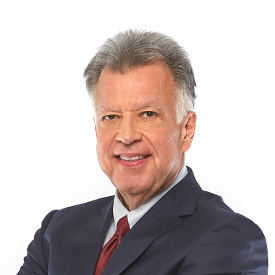 I hold a bachelor's degree in Economics from York University and have more than 25 years' experience in the investment industry. Prior to embarking on my investment career, I spent several years travelling and working around the world — from the High Arctic to the South Pacific, and many places in between — which helped me to better understand people, their behavior and proclivities. I also worked for years as a semi-professional musician, playing the drums and piano, and continue to perform with a couple of bands today.
My interest in investing began in elementary school, after hearing the noted investor, businessman, politician and coroner, Dr. Morton Shulman, speak. His address sparked my life-long fascination with the markets. I started my investment career with Burns Fry/BMO Nesbitt Burns in 1993. In December 2005 I joined a smaller boutique firm that ultimately evolved into Macquarie Private Wealth, which was acquired by Richardson Wealth (formerly Richardson GMP) in 2013.
In my personal time, I still enjoy traveling and family time with my three grown daughters, who have all now moved on to lives of their own. I sit on the Board of the Elmvale Foundation, a federally registered charity that promotes environmental education, and actively support numerous other charities.