Portfolio Manager, Investment Advisor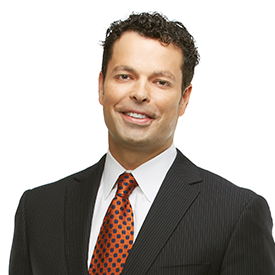 Darren has spent the past 15 years as an investment advisor and portfolio manager guiding clients through life's milestones and acting as a sounding board for financial decision-making. His love for what he does stems from the relationships he has made over the years.
Prior to starting his career in financial services in 2006, Darren worked in real estate development and investor relations in Calgary's energy sector, acting as a liaison between the CEOs of public companies and the markets. Watching his mother and other family members have negative experiences with investments sparked the drive to find a way to help people manage their wealth more transparently. Darren joined Blackmont Capital in 2006, which was acquired by Richardson Wealth in 2013.
Darren has a BA from the University of Calgary. He enjoys spending time with his wife and two children and volunteering as a hockey coach. Cycling is his true passion. Some of Darren's most memorable experiences over the years have been taking cycling trips to
Europe with friends, some of whom are also his clients. He is always looking for new cycling partners.