Christian R. Strigl

CFA ®
Portfolio Manager, Investment Advisor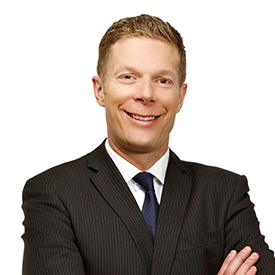 Christian has been advising investors since 1994. After obtaining my Bachelor of Business Administration degree in Finance from Simon Fraser University, he began working with Majendie Securities, a high net worth boutique investment firm in Vancouver. Next, Christian moved to Edmonton to join Midland Walwyn, which evolved into Merrill Lynch and then CIBC Wood Gundy. In 1997, he obtained the Chartered Financial Analyst designation.
Christian joined a predecessor firm to Richardson Wealth in 2007 to enjoy the freedom and scope to specialize in providing discretionary, fee-based portfolio management services, along with the flexibility to choose from a full universe of investment options without bias to any particular product or platform.
He has been a supporter of the Children's Miracle Network and has always supported a number of his clients' charitable causes. He is Past President of the Edmonton Society of Financial Analysts, and for fourteen years has taken part in the grading process at CFA Headquarters in Virginia. Christian enjoys the networking opportunities this affords him and he also feels it is important to dedicate time to this valued designation. Fluent in German, he has also been active on the Board of the German and Canadian Business and Professional Association of Alberta.