Estate and Insurance Advisor
Jason has a well-rounded knowledge of the Insurance industry having worked at all levels of the business. He has worked at the manufacturer level, at the distributor level and, most importantly, as an Independent Insurance Broker and business owner.
Jason's financial and accounting backgrounds allow him to take a comprehensive approach to advanced Estate and Insurance planning for clients. His 'educate first' approach resonates well with clients, who feel that his solution-based recommendations are tailored to their individual needs.
Jason earned a Bachelor of Business Administration with Honors in Accounting and Corporate Finance in 1999 from the University of New Brunswick. He began working on his CA (Chartered Accountant) with Deloitte and Touche in 2001 after taking a sabbatical to train and try out for the Canadian Olympic Swim Team. Upon returning to the work force Jason completed the CSC (Canadian Securities Course) and earned his CFP (Certified Financial Planner) designation in 2003.
*Insurance services offered through Richardson Wealth Insurance Services Limited.
Maureen Glenn
B.A., FLMI, CFP®, TEP, EPC
Vice President, Tax & Estate Planning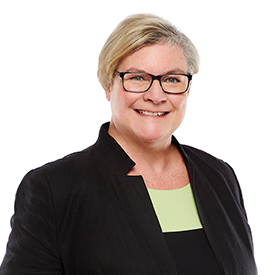 Maureen works with Investment Advisory Teams and their affluent clients to navigate the entire wealth planning process; from initial discovery with the client, through to the final presentation. She is a dynamic speaker who can translate complex wealth planning concepts into efficient and effective action plans for clients. This holistic approach combined with her financial planning expertise offers a unique and practical perspective to retirement, trust, and estate planning.
Maureen joined the firm in 2006 and moved to the Tax & Estate Planning team in early 2010. The previous 20 years of her career were focused in the Life and Health Insurance Industry where she gained significant experience as a Financial Services Advisor, Mutual Fund Salesperson and as a product, sales, software and compliance trainer.
Maureen is a Certified Financial Planner® practitioner and is a member of the Society of Trust and Estate Practitioners. She has completed the Canadian Securities Course (CSC), the Life License Qualification Program (LLQP) and the Canadian Investment Funds Course (IFIC). She also holds the designation of Fellow, Life Management Institute (FLMI) and other insurance designations from the Life Office Management Association (LOMA).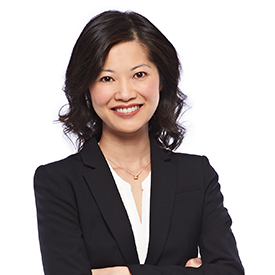 An graduated from the University of Toronto with a Bachelor of Commerce, and is a CFA charter holder. An has been in the investment industry for nearly twenty years and has worked for Canadian and Global financial institutions along the way. As Vice-President, Investments Services and Proposals, An is responsible for the firm's product research platform for public funds and manages the investment proposals and RFP process.
An started her career on the investment custody side where she specialized in portfolio transition management dealing with Canada's largest pension plans and investment managers. Prior to joining Richardson Wealth, An was Vice President, Products & Services at Macquarie Private Wealth, and was responsible for the firm's fee-based programs including the advisor managed discretionary, third party managed discretionary, and non-discretionary platforms. Prior to joining Macquarie, An was an analyst for the consulting group at CIBC Asset Management where she was part of the manager research team that was responsible for the sub-advisory relationships for over $110 billion in assets under management. On the manager research team, she covered Canadian equity, fixed income and Global fixed income investment managers.
With a 360-degree backdrop of the investment management business, including custody, transition management, and portfolio management, An brings best practice ideas and solutions to the investment team. As a result of her dealings with both the end client and the investment manager, An has a balanced, and disciplined perspective to investment management with a focus on portfolio implementation, on-going monitoring, and risk-management.