Wealth Advisor, Portfolio Manager, Investment Advisor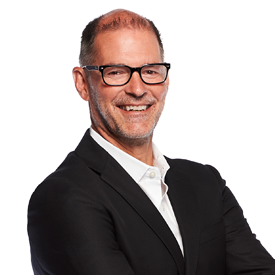 My financial services career began 30 years ago at Scotiabank, where I worked as a lender and began advising clients. After working briefly at an insurance firm, I moved to Investors Group in 1994 to be more directly involved in financial planning. At IG, I was fortunate to work with fantastic people and get some of the industry's best training. I also teamed up with Linda King in 2002, whom I had known for many years.
In 2004, Linda and I joined Hartley Richardson and Sandy Riley at Richardson Partners Financial (a predecessor firm to Richardson Wealth) as founding partners.
Linda retired in May of 2020 and I am happy that she found Deidre Jenken as her successor. Deidre is an investment industry veteran who has fit in seamlessly. Together we advise a select group of affluent families and business owners.
I am a Certified Financial Planner (CFP®), Chartered Investment Manager (CIM®) and a Family Enterprise Advisor (FEA). I have been fortunate to have the opportunity to work with other talented professionals in helping families pull together the financial, legal and tax aspects of their lives.
For many years, I was a member of the Major Donor Cabinet for the United Way and I have also served on the Boards of the Royal Manitoba Theatre Centre, the Balmoral Hall School for Girls and the Winnipeg Winter Club.
Originally from British Columbia, I moved to Winnipeg in early childhood, where I currently reside with my wife and two children and am lucky and proud to call Winnipeg home.