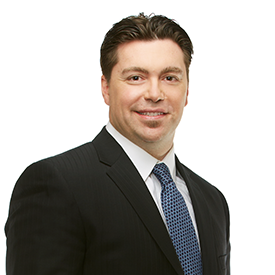 A seasoned Investment Advisor with Richardson Wealth, Adam knew early in his career that he wanted to help others grow their wealth. Since 2007, he has been working to advance his clients' financial goals. Adam's approach to wealth management is rooted in his belief that protecting capital is just as important as growing it.
The global financial crisis reaffirmed Adam's view on investment strategy, proving the importance of a disciplined, balanced approach to protect his clients' assets while offering opportunities for growth. In 2013, Richardson Wealth acquired Macquarie Private Wealth where Blair and Adam worked closely together. They found their unique approaches and experience complemented each other and their growing client base of professionals, entrepreneurs, and high net worth families.
Adam is an alumni of Red Deer College where he played college hockey and graduated with a diploma in Business Administration. Following his time at RDC, he obtained a Bachelor of Management degree from the University of Athabasca before beginning his career in financial services.
Beyond the office, Adam likes to stay active by playing hockey, visiting the gym, golfing, and hiking trails in Banff National Park. He also enjoys major local sporting events and volunteering as a coach for the Titans hockey club.