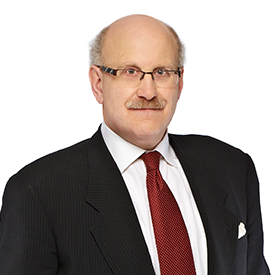 Being a Vice President and Investment Advisor at Richardson Wealth for about thirty years, I provide a variety of wealth management services for select individuals and corporations. Tailored to you, my approach offers effective asset allocation and tax strategies that are continually adjusted to accommodate your changing needs and the realities of today's markets. Fundamentally, our goal is to protect and preserve your capital in order to allow it to prosper.

On top of having a Master of Business Administration (MBA) in Finance from McGill University, I am a trained professional accountant and a Certified Financial Planner(CFP). These credentials allow me to provide valuable insights in a wide range of areas such as estate planning, financial planning, charitable giving and minimizing taxes.
I proudly support my community by specializing in assisting clients in building meaningful legacies as well as donating to their chosen charities most effectively. I am Chairman of the Foundation Board of Directors at Bishop's University where I received an undergraduate degree. I am also on their Investment Committee and Development Committee.
I have helped several of my clients establish Donor Advised Funds at the Toronto Foundation and would be pleased to help you to do the same.
For over twenty years, my wife and I have been very active in donating significant amounts of time and resources in the education and healthcare sectors focusing on important Canadian institutions such as Sick Kids Foundation, Sinai Health Foundation, OCAD University, McGill University and Bishop's University as well as Children's Aid Foundation of Canada.
We live in North Toronto and enjoy theatre, music, fitness and sports.